We pride ourselves on our reverse osmosis water treatment systems and these systems that give us a reputation for quality and efficiency above all others in our industry. Reverse Osmosis  technology, also known as hyper filtration, is used in Municipal, Commercial, and Industrial water treatment systems to purify water by removing salts, contaminants, heavy metals, and other impurities. As the pinnacle of recovery rates, rejection, and energy efficiency, it is reverse osmosis systems that make the water treatment industry effective. We have a multitude of pre-engineered models to choose from, as well as custom treatment systems from smaller containerized systems to full water treatment plants if you have specific water purification needs. We have manufactured thousands of reverse osmosis systems that are operating worldwide, producing millions of gallons of water daily.
Brackish water RO systems
Our full line of Brackish Water Reverse Osmosis Systems is available with a wide range of capacities (up to one million gallon per day) and TDS (up to five thousand parts per million total dissolved solids). In this way our systems set the standards in the water treatment industry. Our friendly knowledgeable engineers and staff are always on hand to help and answer any questions or concerns you may have. We design each of our systems to be plug-and play, with all membranes, pumps, controls, manuals, filters, operating, and piping installed and ready to go.
Brackish Water RO units are used all over the world in many regions where clean potable water is scarce. It is ideal for food and beverage industries, potable drinking water, hospitals, agriculture, hotels & resorts, water bottling & ice making, pharmaceuticals and more. No matter your water application needs, geed can provide industry standard or custom designed brackish water RO for your exact applications.
RO Systems from GEED deliver high performance at low life-cycle costs, saving on energy and increasing proficiency. Our pre-engineered systems are manufactured and built with high quality components designed specifically for water purification. Our systems arrive at your facility ready to run with all filters, membranes, pumps, piping, controls and operating manuals.
Seawater RO systems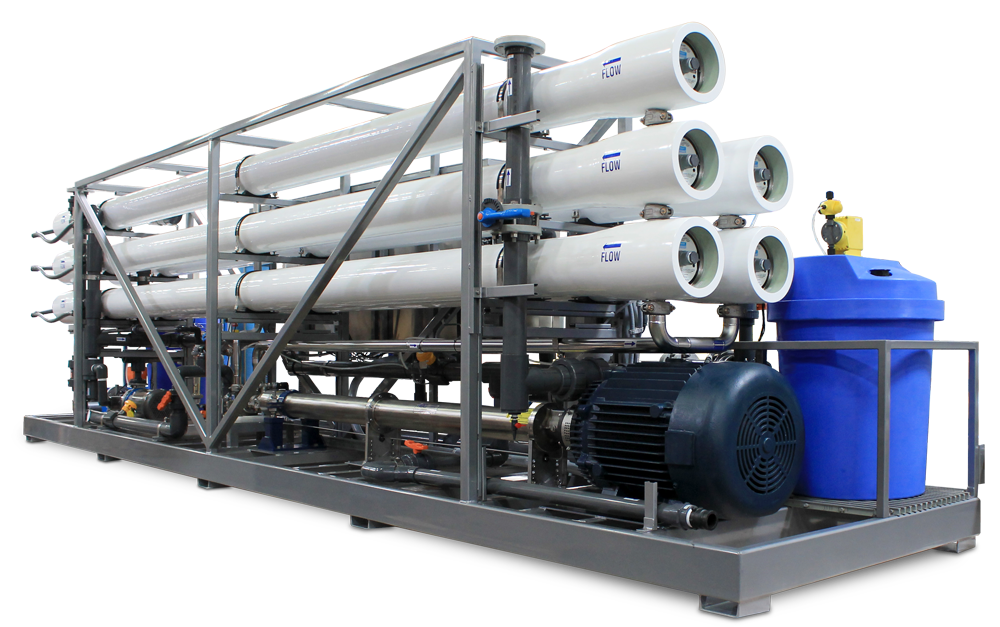 From water-makers to industrial sized Seawater Purification, we offer a full range of systems. Our units are manufactured to eliminate a large amount of salts and other minerals from seawater using RO. Our equipment does the filtration by employing a high-pressure pump to salty water forcing it through semi-porous membranes denying salts and other organics from flowing through.
Seawater RO systems are usable anywhere from yachts to municipalities. It's important to choose the correct materials of construction to handle seawater (which is highly corrosive). Geed uses materials such as Duplex SS 2205, SS 2207 or Monel, and SS 904 to guarantee a longer operating life and less maintenance. Geed has extensive experience desalting seawater all around the world. Our engineers consult for other manufacturers of desalination equipment.